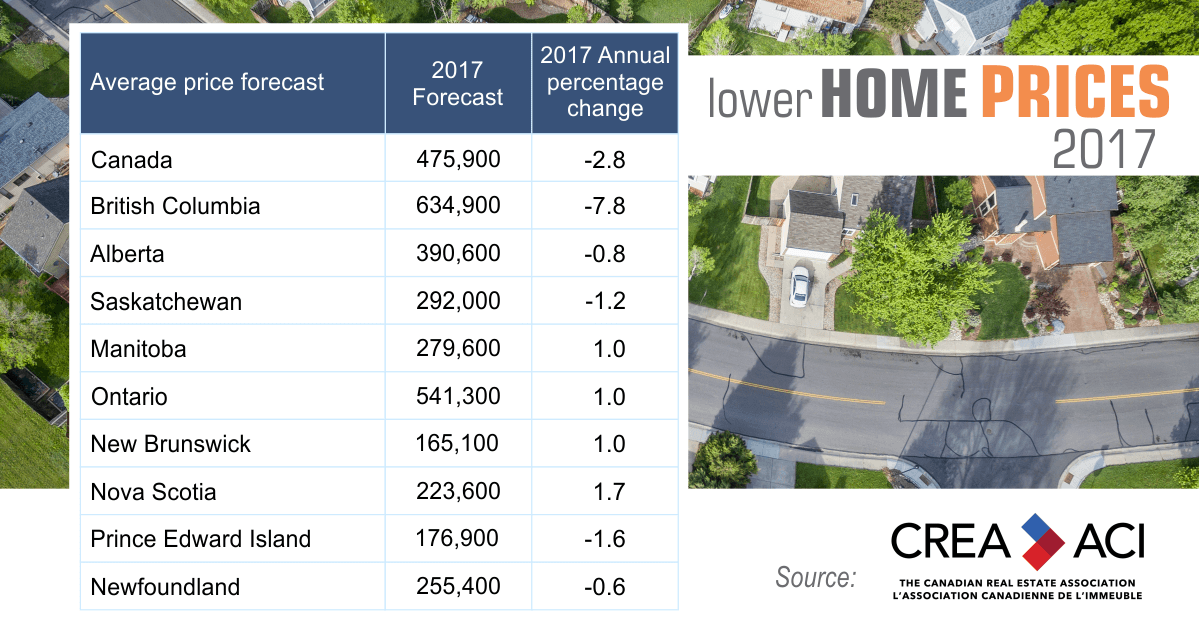 Canadian realtors are forecasting a price drop across Canada for the first time since 2008. They blame the new mortgage regulations brought in by the federal government in the last quarter of 2016.

2016 was a strong year for real estate, the forecast is more bleak for 2017. House prices are expected to fall nationally by 1.6%, with sales activity dropping by 11.5%. Some markets may see an even bigger drop.
Tighter regulations will decrease the number of buyers that qualify for mortgages. Regulations have increased capital costs for lenders, causing an increase in interest rates. It is still too early to say what the long term effect of these policy changes will be on the Canadian housing market.