New to Canada Mortgage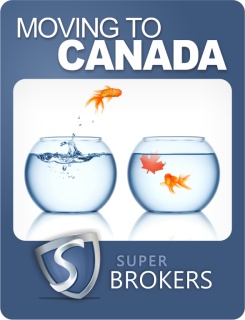 If you are new to Canada and find yourself in need of a mortgage, there are generally several steps — including getting a new to Canada mortgage — that you have to take and supporting documentation that you'll have to provide.
The New to Canada mortgage program was created to assist those who have moved to the Great White North. This type of mortgage allows those who have relocated to Canada to buy a home faster than usual. Best of all, the down payment can be as low as five percent.
It can be really frustrating to obtain a favorable mortgage after moving to Canada, but the New to Canada mortgage can make the entire process a bit easier. This is available for those who have moved to Canada in the last 5 years.
Apply for a Mortgage
What are the benefits of a New to Canada mortgage?
This program is designed to help those who are not natural Canadian citizens purchase a home. That means no minimum income requirements are necessary to qualify for this type of loan. The loan can also provide up to 95% loan-to-value ratio for those who qualify.
In addition to the aforementioned potentially low down payment, there are a variety of mortgage rates available: variable, fixed, or adjustable. Best of all, it is portable mortgage. This is where the borrower can transfer that loan to a new property through the existing lender without penalty (this can be huge depending on your situation).
What kind of properties can be bought with this loan?
The New to Canada mortgage program is meant to help a single family. This means that the home that you purchase can't have more than two units and the borrower has to live in one of them. Not only that, the new home has to be covered by an approved New Home Warranty Program, too.
Borrowers also have the capability of buying an existing home, but it has to be in a residential area that shows a steady history of purchases and sales. In the long run, this is also beneficial for the buyer. No one wants to move into a neighborhood on the decline and this kind of mortgage ensures that borrowers move into a neighborhood with stability and a track record.
What is needed to get a New to Canada Mortgage?
There are a few requirements to obtain this kind of loan. The first is proof that the borrower has been working full-time in Canada for at least 3 months. Qualifying for the 5% down payment is possible, but it has to come from personal savings.
Another thing to consider is that the down payment could come as a gift from family, or the borrower's employer to subsidize the down payment as part of any relocation agreement.
Important to note: any money owed outside of Canada for a loan, credit card, mortgage, or debt must be included in the application for the New to Canada mortgage. The application is pretty simple, all an applicant needs to provide is:
Proof of employment. This means a letter of employment from your current employer. It should include not only your employment status, but your salary as well.
Proof of down payment. Potential borrowers will have to obtain a bank statement or a statement from the investment company that shows that there is at least that 5% of the purchase price saved. If not that, proof that the balance will be paid by the family or employer is necessary.
Purchase and sale agreement. Don't forget a copy of the purchase and sale agreement. This is so the value and location of the home can be verified.
When in doubt about any step of the New to Canada mortgage process, it is important to contact the professionals at Super Brokers. We can help get you the proper information about this kind of loan, what it can do for you, and what you will need to provide to qualify.
How do I get a new to Canada mortgage?
Contact Super Brokers to speak with a mortgage professional who can help you decide if a new to Canada mortgage fits your needs best. Keep in mind that the minimum down payment is 5 percent with a maximum amortization of 25 years. The property must also be located in Canada.
Apply for a Mortgage