Home Income Reverse Mortgages in Canada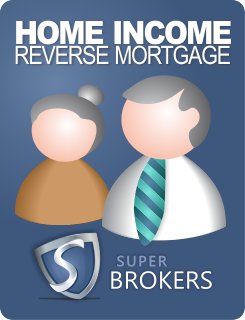 You have always wanted to explore Canada; a cabin in the country sounds appealing, or just a solarium off the front entry – but these items need funds. With the Canadian Home Income Reverse Mortgage, money currently locked into the value of your home becomes freed for you to do more of the things you really want to be doing.
A home income plan is a reverse mortgage secured by the equity in your home. Unlike a traditional mortgage, wherein you make regular payments to a lender, a reverse mortgage pays you.
A reverse mortgage does not require you to make any payments – principal or interest – for as long as you, or your spouse, reside in your home. That's why reverse mortgages have become the popular and practical choice for seniors across Canada, the United States, the United Kingdom, Australia, and abroad. Super Brokers' Home Income Reverse Mortgage is designed exclusively for Canadian homeowners age 55 and older*.
* This age qualification applies to both you and your spouse.
Apply Now for a Reverse Mortgage
How much income can you receive from Reverse Mortgage?
Reverse Mortgage up to 50 percent of the value of your home
The amount you are eligible to receive from your reverse mortgage is based on the following:
Your age and the age of your spouse
The location of your home
The type of home you have
Your home's current appraised value
Freedom to choose how much income you want
The home income reverse mortgage loan allows you to decide how you wish to receive your funds.
Receive payment in one lump sum advance
Divvy up payments; receive one now and another at a later date of your choosing
Receive planned advances over a set period of time
Combine a lump sum advance now with ongoing advances over time
The money is tax-free. It will not be added to your taxable income. It will not affect Old Age Security (OAS) or the Guaranteed Income Supplement (GIS) government benefits you may be receiving and/or are eligible to receive.
Advantages of a Reverse Mortgage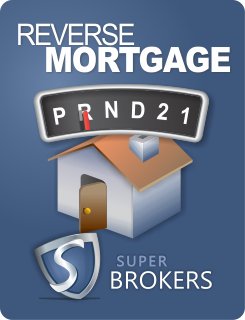 Use the money any way you wish – without depleting your current savings. Build up your accounts or used the funds to cover other expenses. Update your home, help out your family or send the grandkids to college. Reverse mortgages in Canada only require that any outstanding loans secured by your home must be retired with the proceeds from your home income reverse mortgage loan.
No payments required while you or your spouse live in your home. The full amount only becomes due when your home is sold, or if both you and your spouse move from the premises.
Maintain ownership and control of your home. You will never be asked to move or sell your home to repay your reverse mortgage, so long as you maintain your property and stay up-to-date with property taxes, fire insurance and condominium or maintenance fees while you live there.
Retain all the equity remaining in your home. Ninety-nine per cent of homeowners have funds left over when their home income loan is repaid, and that amount is ordinarily 50 per cent of the value of the home when it is sold.
Protect your estate. We guarantee that the amount to be repaid to the home income reverse mortgage loan will never exceed the fair market value of your home at the time it is sold. If your heirs wish to keep your home, they can repay the reverse mortgage from other funds.
Save on taxes. If you opt to put the funds you receive from your reverse mortgage into non-registered investments, such as GICs or mutual funds, you may be able to deduct the home income interest charges from the income those investments earn. Consult your financial or tax advisor for more details.
Low Interest Rates Available
A Home Income Reverse Mortgage in Canada has a variable rate option with no fixed term or, if you prefer a fixed rate, we can offer you six-month, one-year, three-year, or five-year terms. Your interest rate will be based on the length of the term you choose.
You Choose Your Payment Options
No principal or interest payments are required for as long as you or your spouse lives in your home.
Pay all or part of the annual accrued interest ($1,000 minimum/year) without signing up for the interest payment discount plan.
You can pay once every calendar year when it's convenient for you
If you pay the full year's accrued interest, you will qualify for a 0.50% discount on your next discount review date.
The full amount only becomes due when you and your spouse pass away, when the home is sold, or if you both relocate.
You have the option to repay the principal and interest in full at any time. When you repay, an interest rate differential may apply. If you repay within the first three years, a prepayment amount will apply. These may be waived or reduced in the event of death, a move to a long-term care facility or retirement residence.
Reverse Mortgage Set-up Costs
Appraisal Fee
Typically from $175 to $400 out-of-pocket.
The actual amount varies by province and for urban and rural properties.
You can get an independent appraisal through the providers of the home income plan.
Obtain Independent legal advice
Typically $300 to $600 out-of-pocket.
The price range assumes no title issues.
At your request, we can provide a list of legal advisors in most areas.
You should discuss fees with the legal advisor before proceeding.
Legal, closing and administrative costs of a reverse mortgage
Costs are $1,495 for all of our interest rate options.
These costs will be deducted from your home income reverse mortgage funds. They are not an out-of-pocket expense.
Includes title search, title insurance and registration.
Rebalancing Assets of $400,000
Before:
The Smith's home has risen in value from the year they purchased it. It is now appraised at $300,000. The savings they rely on for income amounts to $100,000. Since Mr. Smith has broken his hip he can do less around the house. The Smiths would like to hire someone to come in a few times a week to clean and upkeep the property. They would like to increase their savings and up the monthly amount they use for income to pay for expenses around the house.
After:
The Smiths decide to convert one-third of their home's value into cash, doubling their savings. They still have $400,000 in total assets, but now they have access to $200,000 to use as they wish.
Apply Now for a Reverse Mortgage