Home Equity Line of Credit
About Home Equity Line of Credit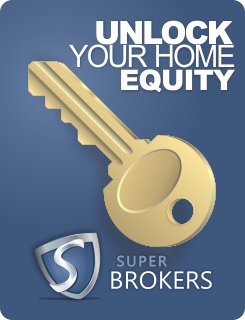 A home equity line of credit, or HELOC, is a revolving line of credit that uses your home's current market value as collateral. When you have 20% or more equity in your home, you can set up a line of credit that can be easily accessed and used for just about anything.
Your HELOC is fully open for prepayment and can be done without penalty. You can also use it for home renovations, investments, a vacation, a child's education, and debt consolidation.
You can borrow as much as you need, but only up to your available credit limit. And it can be for the first 5, 10, or 25 years. This means you can choose to pay as little as interest-only. Also, up to 65% of your home's value may be used.
If the HELOC is combined with a regular mortgage, the combined value of your HELOC and mortgage can be up to 80% of your home's value. But as you pay off your mortgage, you may be able to borrow more from your HELOC.
Apply for a Home Equity Line of Credit
Here's an Example
You've had your home appraised by an approved appraiser off the lender's list and it's current market value is $350,000. Your mortgage balance on your home is $200,000 and you have no other liens other than the mortgage. The disposable equity in your home is calculated by multiplying your home's value by 80% and then subtracting what you owe on your mortgage.
Your home's value multiplied by HELOC Maximum of 80% less balance owed on mortgage equals Credit limit on HELOC
Ex: ($350,000 x 80%) – $200,000 = $80,000
Unlock Your Home Equity
Purpose
Equity take-out — You can enjoy your money now, and not have to wait until you sell your home.
Refinancing — You can refinance up to 80% LTV.
Purchase a home — You can choose our Line of Credit Mortgage to finance a home purchase, instead of a conventional first mortgage.
Eligible Properties
Owner-occupied only — Up to fourplex available.
Loan Amount
Loan To Value (LTV)
Set-Up Fees
As a borrower, you are responsible for the:
Loan Interest Rate
Variable rate only, floats daily based on Bank of Canada Prime
Monthly compounding
How You Could Access Your Funds
To draw out money from your line of credit account, simply call your lender. You can also request funds through online access or by using cheques from your account which are provided by the lender. Funds will be transferred within one to four business days, which depends on the method of transfer.
Monthly Statements
You will receive a detailed monthly statement within 10 business days after your payment date
Term
5 year term (fully open, principal amount can be paid back in part or full at any time without notice or penalty)
This Line of Credit Mortgage is not portable or transferable.
Repayment of Loans
Line of Credit Mortgage loans have an interest-only period of 5 or 10 years. During this time, your only obligation is to make interest payments on your outstanding balance. After completing the interest-only payment period, your credit limit will convert to an amortizing credit limit. Depending on what the outstanding Line of Credit balance is, the amount of the payments could be adjusted to cover both principal and interest payments.
At the end of the interest-only period, you can reapply to extend the interest-only period.
The interest only payment can automatically be deducted monthly from your bank account. This makes it easier to track and plan your finances.
Apply for a Home Equity Line of Credit