Rental Property Mortgages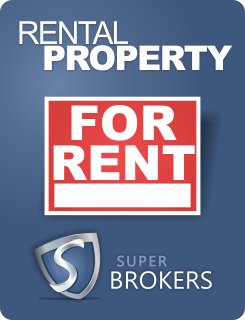 There are plenty of us out there with the entrepreneurial spirit and have the idea to purchase a piece of property with the intent of renting it out. This is where rental property mortgages can be so beneficial. This kind of mortgage is quite similar to a traditional mortgage, so they aren't terribly confusing to implement.
Rental property mortgages are specifically for the kind of borrowers that are investing in a property and have the intent of renting out that property to tenants. This can mean having year-round renters, but it can also cover cases of a vacation property as well.
Simply put rental property mortgages make it possible for that type of homeowner to grow their finances through a consistent stream of additional income from tenants that rent out rooms or entire properties.
Apply for a Mortgage
Different Types of Rental Property Loans
Rental property mortgages are quite similar to those for primary properties in that they come in a variety of forms. This can encompass loan types like a second home mortgage or perhaps a vacation home mortgage.
And just like those other mortgages, borrowers are able to choose from either fixed-rate mortgages or those that have adjustable rates; the latter is sometimes called a variable-rate mortgage. Keep in mind that there is a risk involved with a lender loaning money for a rental property and that can lead to certain types of restrictions.
When shopping around for an investment property, the first thing that needs to be taken into consideration is the number of units in that building. This can lead to certain qualifications that are necessary in regards to zoning and financing.
If it is a multi-unit property, there's a possibility that you can inhabit one of those units and that could change some of the qualifications as well. It may seem as simple as picking a property to rent out and purchasing it, but there are restrictions and qualifications that need to be considered before beginning the process.
Requirements for a Rental Property Loan
Even though rental property mortgages are quite similar in nature to traditional mortgages, there are requirements that have to be met by the borrower in order to qualify. For instance, as of April 19th, 2010, Canadian borrowers need to put down at least a 20 percent down payment in order to purchase a rental property.
This is where a rental property mortgage can differ from traditional mortgages. A traditional mortgage won't require so much money down in order to purchase that property. The upside here is that, since the borrower is putting so much down on purchasing the property, the mortgage gets classified as a conventional loan and does not require mortgage insurance. This can help cut down on some of those extra costs.
Qualifying standards for this type of loan can also be quite stringent. This means that income, net worth, and credit history will likely be given more scrutiny than previously experienced. Requirements will of course depend on the lender, but it is important for borrowers to insure that they have all of the necessary documents and a healthy credit report before beginning the borrowing process.
What are the benefits?
The biggest and most obvious benefit is that a rental property can provide the borrower with an additional stream of steady income and can help to expand their assets. This is because a rental property increases the borrower's net worth due to owing more property.
The prospect of having constant profit from renters means being able to quickly pay off that property and turn a profit on it that can boost the borrower's financial profile substantially. Depending on where the rental property is located – and how large it is – the possibility of supplementary income can increase substantially as well.
Another thing to consider is that, while the requirements for rental property mortgages can be a bit more restrictive than others, there are incentives to consider. The amortization period on a rental property mortgage can be extended. This means greater payment flexibility for borrowers.
How do I get a Rental Property Mortgage?
If you're interested in obtaining a rental property mortgage, contact Super Brokers to speak with a mortgage professional. Super Brokers can help borrowers that have a 20 percent down payment, as well as proof of net worth, income and good credit, find a rental property mortgage that fits their needs, so long as it is on Canadian soil.
We can provide you with the necessary information and assistance towards not only learning more about a rental property mortgage, but how it can best suit your current financial needs.
Apply for a Mortgage