Don't be Afraid to Talk to a Mortgage Broker
Share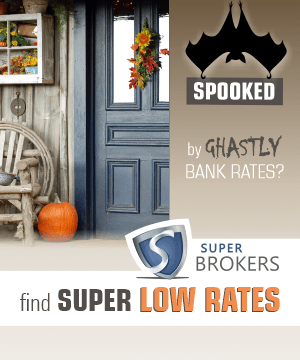 Halloween aside, this October has plenty of reasons to get you spooked, what with a recession, a long and tiring election campaign, and recent world events. Plenty of reasons, but your mortgage need not be one of them.
We're here to help in this frightful time, no matter if you're buying a home, renewing your mortgage, or looking to refinance.
Mortgage brokers have access to a wide range of lenders and products, and we can find a mortgage that's right for you. After all everyone's mortgage needs are different. You may require the certainty that your mortgage payment will stay the same from the first day of your term to your last. You may want flexibility, to be able to pull equity out of your home to finance a renovation or a new car. Regardless, you should be able to do so with the lowest mortgage rate available in Canada.
Mortgage rates are incredibly low right now, but you likely wouldn't know it if you looked at your local bank's rates. Go with your bank's mortgage rates, you'll probably end up paying a ghastly premium.