Building the Right Team at Mortgage Time
Share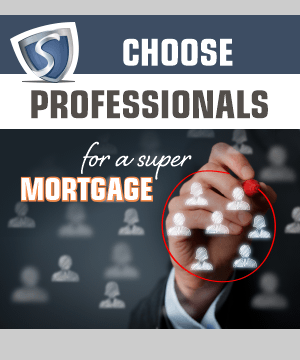 Your mortgage is one of the largest purchase items you will probably take on in your life. In making that commitment, you will most likely seek advice from several people: your family, your partner, your real estate agent, your financial planner and your mortgage broker.
Ensuring that you employ the best real estate professionals that you have access to – home buying professionals with your best interest in mind – will save you exponentially down the line. It takes a solid team to secure an optimal home.
Finding a well-connected Canadian mortgage broker is your first step. A mortgage broker will help you ascertain the true amount you can afford to spend on your new home, before you start shopping. A mortgage pre-approval will give you powerful buying power with home sellers, and will hold for you the best mortgage rates available, usually within 90 days. With one mortgage application, a mortgage broker will scout the Canadian mortgage market for you, and find the mortgage product that best suits your needs, be it through a bank, trust company, credit union, insurance company or private lender.
Now that your budget is in line, and the lowest mortgage rate available is waiting for your purchase, it's time to look for the right real estate agent. You know your price range, now it becomes their job to find you properties that fall into this financial frame, and provide all of the other home options you are looking for: proximity to shopping, schools or parks; low property taxes; located in an area where properties are appreciating in value, etc. A real estate agent often has access to prime properties that you will not be able to locate yourself.
When you have found the home that fulfills all of your objectives, to ensure you are indeed acquiring what you perceive, you must have that home inspected and/or appraised. A professional, Canadian home inspector will detect flaws in the property that your eye cannot. It is often a good idea to make an offer contingent, or conditional, on the results of a home inspection. The home inspector will look for repairs that could cost you exponentially after you move in, such as water or gas leaks, structural wear or underground hazards that are not visible.
A Canadian home appraiser will make sure the value of the property matches the value you are willing to pay for it. They will compare the price of your property with other properties in the area, taking into consideration the current housing market and the condition of the property you are looking to buy.
If the property has passed all inspections, and the appraisal has confirmed your offer is valid, in closing the deal you will require the assistance of a reputable lawyer. The lawyer, or notary public, will complete the home buying process ensuring that your legal rights, as well as the lender's providing your financing, are continually protected. Your lawyer will review your Agreement of Purchase and Sale and should answer any questions you have regarding the closing process and closing costs.