Tag: living costs
By: The Super Broker
Many young Canadians are graduating college with high expectations centered around big-city life, a stable job and a high-rise apartment, but most of Canada's 20-to-35-year-old generation is finding a vastly different reality.
By: Elias Kellendonk
Recent Survey Finds Vast Majority of Calgarians are Happy – and Satisfied with Financial Well Being The Calgary Foundation released its 2011 Vital Signs this week, an 'annual community checkup that measures the vitality of the community, identifies significant trends, and assigns grades in 12 areas critical to quality of life.' According to the 2011 …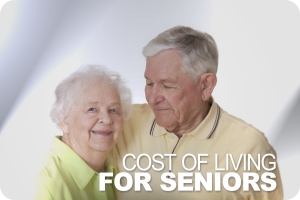 By: The Super Broker
A recent article in the Vancouver Sun explained that as more Canadians grow older and reach retirement, the region may soon run out of space for seniors. As a result, the cost of living for many older Canadians will increase as well.